Brian Coates began his roofing experience as a young child following his dad to work in the residential sector as a carpenter. Time passed and in 1975, a family business, Harry E. Coates Company, Inc. was formed by Harry Coates, Sr., and Harry Coates Jr. concentrating on commercial roofing. During his college years, Brian went to work for his dad and brother gaining more experience and knowledge about the industry. After a few years of working for the railroad, Brian came back to the family business returning to the roofing industry.
After his dad's retirement, Brian Coates and two partners started the next generation of a family roofing business. On May 1, 1985, Coates Roofing Company, Inc. was incorporated. During the late '80s and early '90s, one partner was bought out, and Coates Roofing Company experienced tremendous growth while working for various retail chains that were expanding across the United States. It was during this time that Brian married Rhonda and she traveled to jobs with him, learning to drive the skytrak and helping install sheet metal.
Roofing continued, growth continued, and life continued. The company saw many changes and after becoming "empty nesters" in 2016, Brian bought his last partner out of the company and Rhonda returned to the business. Since that time, they have worked together as a team with Brian developing new opportunities and managing operations in the field while Rhonda takes care of the office and financial concerns. In August of 2019, Rhonda became the majority owner and President of Coates Roofing Company. After applying and meeting all requirements and statutes set forth in Title 74 O.S., Section 5010.5, Coates Roofing Company was granted a Women-Owned Business Certification from the Oklahoma Department of Commerce in April of 2020.
About Coates Roofing Company, Inc.
Coates Roofing Company, Inc. (CRC) was established on May 1, 1985. Since its inception, CRC has successfully completed commercial projects in 42 states, ranging in size from 5,000 to 500,000 square feet. Coates Roofing has worked on various projects including schools, department stores, warehouses, distribution centers, processing plants, data centers, cold storage facilities, and industrial facilities. CRC is experienced in installing built-up, modified bitumen, standing seam, EPDM, PVC, and TPO roofing systems. We are approved applicators of Carlisle, Firestone, GAF, Johns Manville, Sarnafil, Siplast, Fibertite, Versico, Soprema, MBCI, and Polyglas roof systems.
Our Certifications and Memberships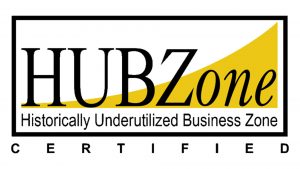 Coates Roofing Company, Inc. is proud to be HUBZone Certified. The Historically Underutilized Business Zones (HUBZone) program helps small businesses in urban … Read more